The Village Commons, located in South Hadley, Massachusetts, is a unique cluster of whimsical and architecturally surprising buildings, spread over beautifully landscaped and meandering courtyards. A place where you can meet up with friends and neighbors in a live, work, eat and play environment. With numerous retail, restaurant and residential offerings all designed with community in mind. A design of buildings rooted in the tradition of an old New England town, just steps away from the Historic Town Green and the campus of Mount Holyoke College.
2019 Village Commons Days WINNERS!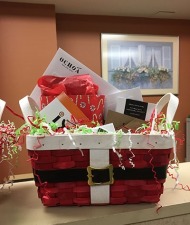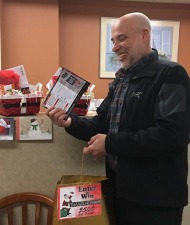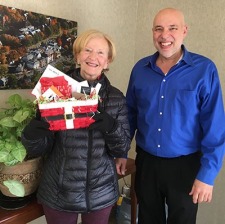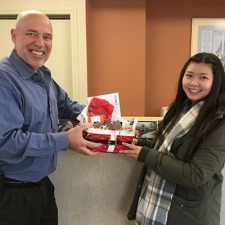 With Village Commons Days sadly over, there was just one thing left to do: pick the winners! Jeffrey Labrecque, the Chief Operating Officer of Center Redevelopment Corporation (dba The Village Commons) did the honors. The Postcard Drawing Winner was Christine Marek of Chicopee, MA, and the Online Drawing Winner was Meaghan Luong of East Walpole, MA (and an MHC student, class of 2022).
Congratulations to our winners and thanks to all who entered!